I'm delighted to be Catherine's guest today and to share my playlist for my book, Mine, which will be published by Darkstroke Books on the 25th November. This novel is very personal for me as it is based on real events in my family. I'm the only one left who can tell this story. It is a domestic drama set in London in the late 1960s and shows how ordinary people ended up in an extraordinary situation.
I wrote it as fiction rather than memoir because much of what really happened is lost. I therefore used memories, newspaper cuttings, court papers and knowledge of the culture of the time to piece together what might have happened.
This was the hardest thing I've ever written, but I also think it's my best work yet. I hope I've done the story justice and brought the people involved to life so that the younger generations of my family can get to know a bit more about the people involved. I can't say much more than that without giving away spoilers! All I can say is that writing Mine has given me the opportunity to understand things that I was too young to realise at the time. The people involved were victims of the prevailing attitudes of their times. If the same things happened in today's world, I believe the outcome might have been very different.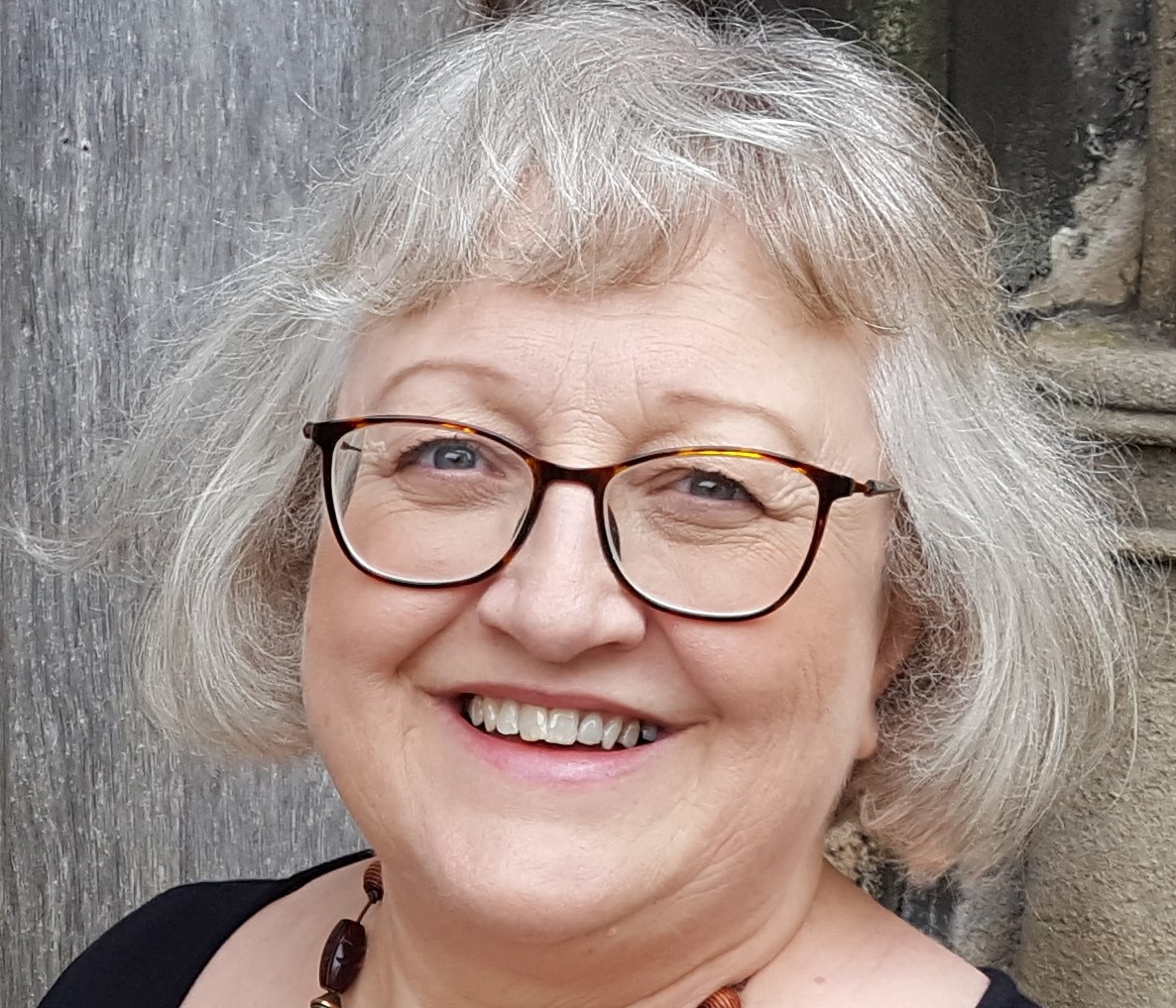 Mine, by Alison Knight: The Playlist
Some Enchanted Evening by Perry Como
The story of MINE starts at a family wedding in 1968. Lily is remembering her own wedding in 1949 and the song that she and Jack danced to at their wedding reception. They didn't have a record player, so Lily's aunt had played the song on the piano and everyone sang along. By the end of their dance, auntie was weeping over the keys. This song about finding true love, grasping it and holding it close for ever sums up Jack's view of love and marriage perfectly. But it reminds Lily of how embarrassed she was by her drunken aunt on her wedding night.
 All You Need is Love by The Beatles
The sixties were a turning point for society – after the post-war austerity of the forties and fifties, life was getting easier for everyone with full employment and more opportunities for women. Lily's education had been disrupted by the war and then she'd had to go out to work aged fourteen. In the sixties, she took evening classes, learning shorthand and typing, book-keeping and French. By the time the story starts, she has gone from working as a seamstress in an East End sweatshop to being a legal cashier in a top law firm in the City. She's reaching for her dreams of home ownership and holidays abroad. But her teenaged daughter's enjoyment of the new permissive society is about to shatter all of Lily's plans.
Love Child by Diana Ross
The advent of the contraceptive pill gave women more freedom to choose when or if they wanted to have a baby. But, in the sixties, it was only available to married women. There were still thousands of girls falling pregnant. Some were rushed into 'shotgun' marriages, others were forced to give their babies up for adoption or face the shame of being a single mother. Few kept their babies and those who did were condemning themselves and their children to prejudice and scorn. This song, which hit the charts in late 1968 was a sobering reminder of what a single mother and illegitimate child would have to face. Jack and Lily's teenaged daughter, Beverley, is angry and stubborn. She won't give her baby up, no matter what. For the first time in their marriage, Lily and Jack are on opposing sides of the argument.
(I Can't Get No) Satisfaction by The Rolling Stones
The Rolling Stones were the bad boys of the sixties. Beverley knew that her mother hated what this band stood for and took great delight in playing their music as loudly as she could, just to annoy Lily. It's a rite of passage, isn't it? To embrace music and fashions that our parents hate. This song also sums up Beverley's journey as she tries to find her way through life as an unmarried mother and also Jack and Lily's frustration as they try to navigate through the turbulent waters of their marriage.
I Heard It Through the Grapevine by Marvin Gaye
A powerful song made all the more poignant by Marvin Gaye's wonderful voice. They say the person being cheated on is the last to know, even when the signs have been there for a while. Maybe they don't want to know, hoping things will work out if only they carry on as normal. Maybe they simply can't believe that the person they love no longer feels the same. But sooner or later, reality comes crashing in and a turning point is reached. This song speaks to everyone who has ever been disappointed in love.
Delilah by Tom Jones
A classic that is still popular today. The anthemic nature of this song guarantees its inclusion in any karaoke night. But it's a song I've not been able to bear to listen to for most of my life. Despite its singalong nature, Delilah tells a harrowing story of a man broken by love. That's all I'm going to say. You'll understand when you read MINE.
Two of Us by Louis Tomlinson
My only 21st Century selection in this playlist, written by the One Direction star on the death of his mother. It gets to me every time I hear it, although I change 'two' to 'three' in my mind. Not much more I can say, really. If you read MINE, especially the note from the author at the end, and then listen to Louis's lyrics, you'll understand.
BLURB FOR Mine by Alison Knight
"What's mine, I keep."
London, 1968.
Lily's dreams of a better life for her family are shattered when her teenage daughter refuses to give up her illegitimate child. It doesn't help that Lily's husband, Jack, takes their daughter's side.
Taking refuge in her work at a law firm in the City, Lily's growing feelings for her married boss soon provides a dangerous distraction.
Will Lily be able to resist temptation? Or will the decisions made by these ordinary people lead them down an extraordinary path that could destroy them all?
Mine – a powerful story of class, ambition and sexual politics.
Award-winning author of My Name is Leon, Kit de Waal, said this about Mine:
"A heart breaking account of love and loss told by a great storyteller. Alison takes you into the heart of the tragedy with compassion, wit and even humour. A beautiful story."
BUY LINK – available for pre-order now: mybook.to/mineknight
INVITATION TO AN ONLINE BOOK LAUNCH: On Saturday 28th November 2020, Alison will be joining four other authors for a joint event via Zoom called Darkstroke Defined: The five writers will talk about their new books, read extracts and answer questions. For your free ticket, go to: https://www.eventbrite.co.uk/e/darkstroke-defined-tickets-125793372363
AUTHOR BIOGRAPHY – ALISON KNIGHT
Alison has been a legal executive, a registered childminder, a professional fund-raiser and a teacher. She has travelled the world – from spending a year as an exchange student in the US in the 1970s and trekking the Great Wall of China to celebrate her fortieth year and lots of other interesting places in between.
In her mid-forties, Alison went to university part-time and gained a first-class degree in Creative Writing at Bath Spa University and an MA in the same subject from Oxford Brookes University, both while still working full-time. Her first book was published a year after she completed her master's degree.
Alison co-manages Imagine Creative Writing with author Jenny Kane. She teaches creative and life-writing, runs workshops and retreats as well as working as a freelance editor. She is a member of the Society of Authors and the Romantic Novelists' Association.
She lives in Somerset, within sight of Glastonbury Tor.
SOCIAL MEDIA LINKS – ALISON KNIGHT
www.darkstroke.com/dark-stroke/alison-knight/
www.facebook.com/alison.knight.942
@Alison_Knight59 on Twitter
www.imaginecreativewriting.co.uk
---