Jo Fenton wrote one of my favourite books of last year, The Brotherhood – a dark and at times shocking thriller about a sinister religious cult. So I'm delighted that Jo has created a book playlist for her new novel, The Refuge. Check out her music choices and then read on to find out more about the exciting sequel to The Brotherhood.
Jo Fenton, Author of The Brotherhood and The Refuge
My latest novel The Refuge is due for release on Kindle on 28th May.
After a steady diet of Depeche  Mode and Genesis whilst writing The Brotherhood, I felt a bit of a change was required for The Refuge, and moved towards Adam Lambert, and whilst editing, Tom Odell. To be perfectly honest though, I put music on because I don't like total silence. Once I start writing, I could be listening to anything from nursery rhymes to opera – and I would be unable to give you a rendition afterwards. I get completely absorbed in my work, and everything else fades into nothing. The right music does help me get into the mood for writing though, and mood is everything!
I was recently lucky enough to be invited onto Drystone Radio, for a lengthy interview with the delightful David Driver. The main focus of the conversation was The Brotherhood, and he asked me to create a playlist relating to the novel.
Some of the candidates were songs I hadn't listened to for ages, and I really enjoyed creating the playlist, so I've done the same here for The Refuge, and I'm going to say a few lines about each song and its relevance to the book.
The Night We Met – Lord Huron
I discovered this song when watching 13 Reasons Why on Netflix. It's very powerful, and reduces me to tears almost every time I listen. I chose this one for Jimmy and Jess. When they meet, there is a growing attraction. However, they are both damaged by the past. Will they be able to overcome their difficulties and survive long enough to form a relationship?
Friends Will Be Friends – Queen
Friendship is one of the themes of The Refuge: Jess and Tina, Mel and Tina, Mel and Brie, Jess and Jimmy, to name just a few. Despite (or perhaps because of) the issues in the Abbey, these friendships keep the community strong.
The Name of the Game – Abba
I've always loved this song, and it's another one for Jess as her feelings develop for Jimmy. After being brutally held prisoner for nine years, Jess doesn't know if she can handle these new emotions.
Walking in my Shoes – Depeche Mode
So I couldn't quite escape from Depeche Mode – something about the darkness of their songs correlates strongly with how I feel when I write. This one relates to a scene between Jess and Dawn. Following a shocking incident, Dawn approaches Jess for information about her past…
Heal – Tom Odell
Tom Odell is another artist whose music seems to resonate with my writing. I chose this particular song because Mel has been through a bad time (see The Brotherhood for details!) and decides to turn the Abbey into a refuge for victims of domestic abuse, partly to heal herself, but also to help her sister, her friend, and other women who might be in need of help. Not surprisingly, things don't quite go to plan!
Whataya Want From Me – Adam Lambert
I'm a huge fan of Adam Lambert, and love listening to his music, as it ranges from feisty to romantic to moody and almost every shade in between. This one is for Mark. He's doing his best. Now a brother-in-law as well as a husband and daddy, he's also running the Abbey. And he's got problems of his own, as his past is beginning to catch up with him.
These six songs create quite a short playlist – they might get you through the first chapter, or two if you read quickly. But they hopefully give a few gentle hints about what to expect from The Refuge.
Blurb for The Refuge:
Following the death of The Brotherhood's charismatic but sinister leader, Dominic, Melissa and her husband Mark resolve to turn the Abbey into a refuge for victims of domestic abuse. But when Melissa's long-lost sister, Jess, turns up at the Abbey, new complications arise.
The Abbey residents welcome the new arrival but find it hard to cope with the after-effects of her past. As Jess struggles to come to terms with what she's been through, her sudden freedom brings unforeseen difficulties. The appearance of a stalker – who bears a striking resemblance to the man who kept her prisoner for nine years – leads to serious problems for Jess.
Meanwhile, Mark also finds that his past is coming back to haunt him. When a mother and daughter venture from the Abbey into the local town for a shopping trip, there are dreadful consequences.
A build-up of tension, a poorly baby and a well-planned trap lead Mel, Jess and their family into a terrifying situation.
Can Jess overcome the traumas of her past to rescue her sister?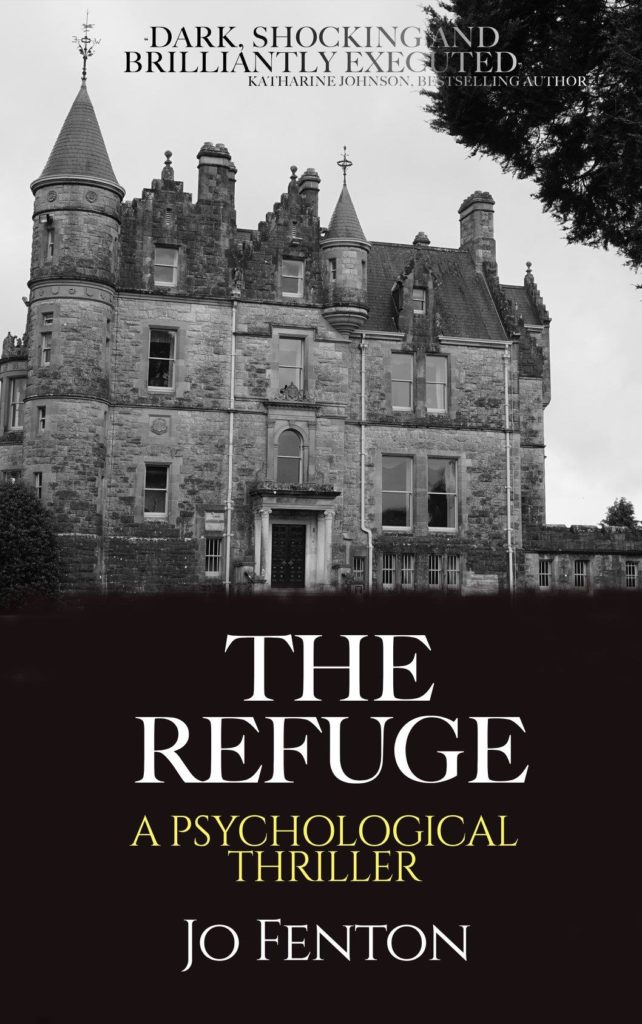 The Refuge and The Brotherhood are available from Amazon. Together they make up The Abbey Series:
The Brotherhood (The Abbey Series Book 1): https://t.co/YXdn8AM506
The Refuge (The Abbey Series Book 2): https://t.co/fASWKtKeUt
About the author:
Jo Fenton grew up in Hertfordshire. She devoured books from an early age and, at eleven, discovered Agatha Christie and Georgette Heyer. She now has an eclectic and much loved book collection cluttering her home office.
Jo combines an exciting career in Clinical Research with an equally exciting but very different career as a writer of psychological thrillers.
When not working, she runs (very slowly), and chats to lots of people. She lives in Manchester with her family and is an active and enthusiastic member of two writing groups and three reading groups.
Website www.jofenton137.com
Facebook: https://www.facebook.com/jofentonauthor/
Twitter: https://twitter.com/jl_fenton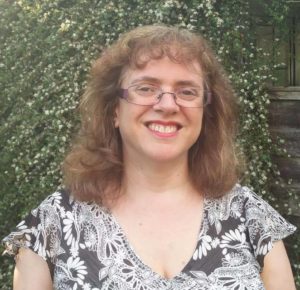 ---